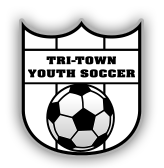 Tri-Town Youth Soccer Fall 2022 Recreational Soccer Registration is Now Open!
Registration will close Friday, August 1, 2022. Late fees begin starting Tuesday, July 19th.
The season begins Saturday, September 10, 2022 and runs until Sunday, October 30, 2022. The U6 Division will meet on Sundays for 30 minutes of practice and 30 minutes for playing. The U8 through U19 Divisions will have an hour practice during the week and all games are on Saturday.
This is a recreational league; our focus is to teach the fundamentals of the game and to have fun. All playing levels are welcome!
Facebook Feed
Tri-Town Facebook Feed
SUMMER SOCCER CAMPS
For those looking to improve their soccer skills ahead of the upcoming season we recommend local camps run by Brazilian Art Soccer Training. There are many options to choose from but those camps most convenient to the Tri-Town area are:
June 20-24, July 17-21, July 24-28, and August 1-5, 2022 at Saint Anselm College
August 15-18, 2022 in Goffstown (collaboration with Goffstown United)
Please see the links below for more information.
Brazilian Art Soccer Training Website
Travel Soccer
For a competitive, travel soccer experience we recommend contacting Goffstown United.
Goffstown United will be holding tryouts for their Fall session June 13-15, 2022.
Please see the following links for more information: